How is a Camiciacoraggiosa born?
The main figures behind each stage of the production process have been selected with great care. From the choice of a printing laboratory capable of enhancing the shades of our designs, up to the moment of packaging, in order to obtain excellent shirts.
1. Idea
It all starts from the inspiration of our designers and from an artistic process that draws from the beauty that only art and nature can offer. No trends, no fashions, exactly the opposite: what we want to create is something unique, which does not yet exist.
2. Print
After carefully selecting the best graphics, we pass them on to the expert hands of Simona Bandera, our trusted printer from Como. After some printing tests, the perfect saturation of the colors and the ideal size of the graphics are developed: the fabric comes to life and its bright patterns are taken to the finishing stage.
3. Finish
Before finishing, the printed fabrics are steamed in special machines to fix the print and make the fabrics stable and ensure that they do not shrink, then they are washed to eliminate any impurities.
Finishing is the set of processes that serve to give fabrics their appearance, feel, resistance to tears and washing, elasticity and breathability. The aim is to obtain the fabric with the best qualities that that type of fabric can have both from an aesthetic point of view and from that of physical properties.
4. Packaging
The Crespi shirt-making laboratory in Busto Arsizio is an artisan workshop that has always made shirts completely made in Italy. Anna Crespi and her collaborators work with dedication and great skill to package shirt products in an impeccable way, the way in which they first care to do the best job possible has convinced us to use their experience to make the Camiciecoraggiose perfect in every detail.
Some of the long-sleeved shirts are made with a viscose satin called Torcello, eco-compatible and FSC and Oeko-Tex certified, while the short-sleeved and some long-sleeved shirts are in Nisida, a lighter and more breathable viscose muslin , perfect for the hottest days.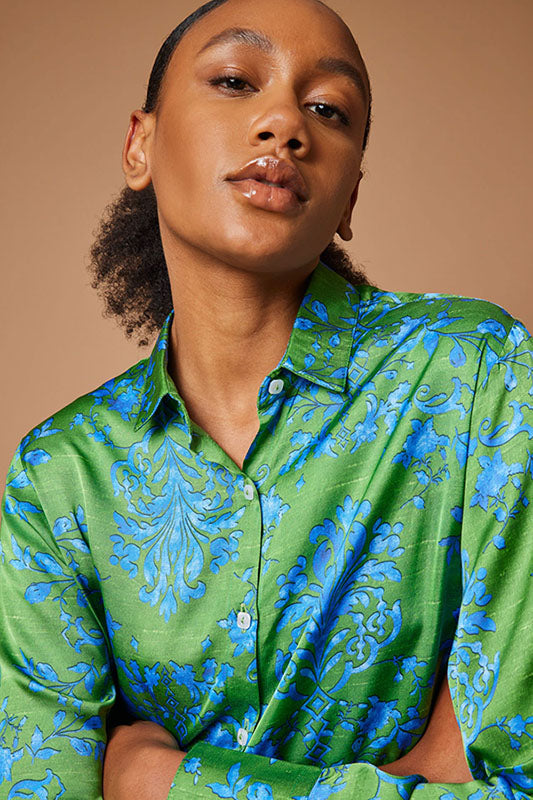 Sustainable quality
We choose quality fabrics that are pleasant to wear, soft and fresh on the skin, but which are above all respectful of the environment. We care about the future of our planet and we try to produce garments with the lowest possible impact. We refuse fabrics such as polyester and silk, the production of which involves animal exploitation.